Fox News reports that around 70 new tips have been sent to the U.S. Marshals, in connection with 34-year-old Kaitlin Marie Armstrong, who is wanted for the death of 25-year-old Anna Moriah Wilson, an elite cyclist found unconscious and bleeding at a home in Austin on May 11.
"Kaitlin Armstrong is accused of a very serious crime that she needs to answer for," U.S. Marshal for the Western District of Texas, Susan Pamerleau, said.
"The best thing she can do at this point, wherever she is, is surrender to authorities, so she can return safely to Austin and answer the charges against her. She needs to know the Marshals are not going to stop looking for her."
Investigators believe that Armstrong murdered Wilson because she suspected Wilson was having an affair with her boyfriend, Colin Strickland, 35, who is also a cyclist.
One person who knows Strickland apparently wasn't surprised that he may have been cheating.
"Colin's a douche and a player," a fellow Austin cyclist recently told the New York Post. "All he cares about now is covering his ass."
The U.S. Marshals Lone Star Fugitive Task Force has learned that Kaitlin Marie Armstrong was dropped off at the Newark Liberty International Airport May 18, a day after Austin police obtained a warrant for her arrest. pic.twitter.com/seTbGYWEXc

— U.S. Marshals (@USMarshalsHQ) June 6, 2022
Strickland and Armstrong had been dating for about three years, but the pair took a break in their relationship this past October. During that pause, Strickland told investigators he and Wilson saw each other romantically.
Strickland claims that after he and Armstrong reconciled, his relationship with Wilson became platonic and professional. But based on evidence from her phone, police have concluded that Wilson believed she "was still in a romantic relationship with Strickland even though he was currently dating Armstrong," according to court documents obtained by KXAN-TV.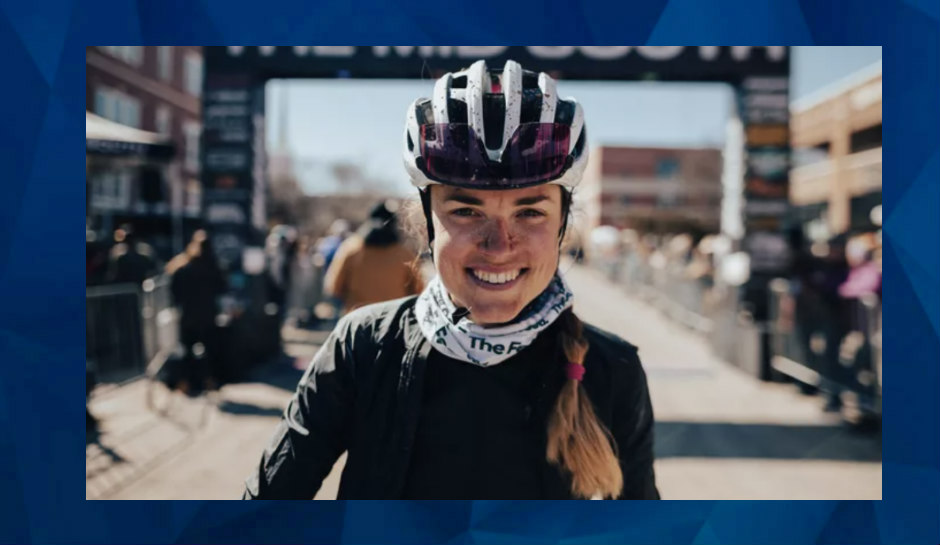 Despite that evidence, Wilson's family later issued a statement saying they believed she was not in a romantic relationship at the time.
Still, Strickland acknowledged to investigators that he changed Wilson's name in his phone "so Armstrong does not know who he is speaking to, as they continue their relationship," and that he also would delete text messages from Wilson "to prevent Armstrong from finding them," the television station reports.
On the day of Wilson's death, Strickland lied to Armstrong to conceal that he had gone swimming with Wilson and had dinner with her. He instead claimed that he dropped off flowers for someone and then his phone battery died.
Wilson had been staying at a friend's home in Austin ahead of a bicycle race in Texas. Her friend found her at the home with multiple gunshot wounds, which police believe were fired by a 9mm handgun.
Neighbors have told the Sun that they didn't hear any gunshots and wonder if a silencer was used.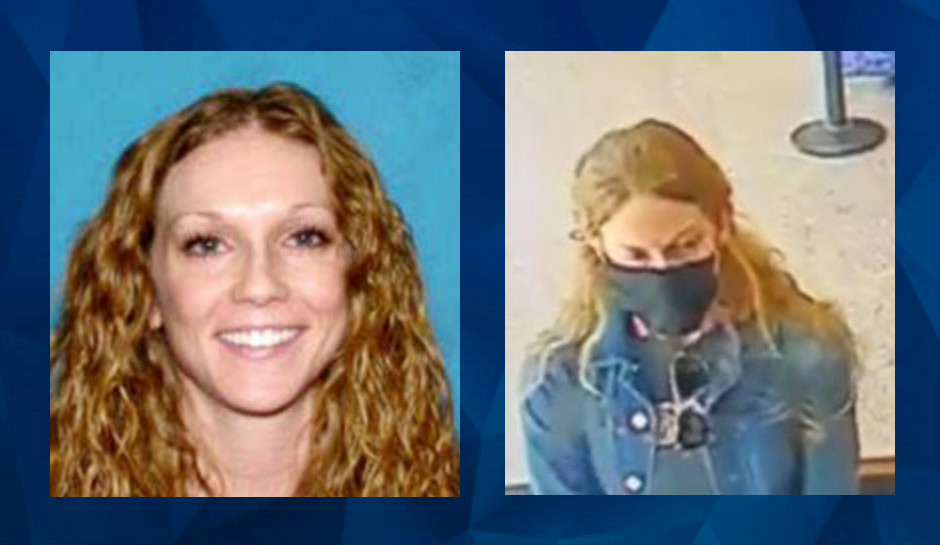 David Harris, who lives next door, told the newspaper that he didn't hear any gunshots on the evening Wilson was murdered.
"I think I would have heard gunshots next door if she was using a 9mm, so the shooter must have used a suppressor," Harris told the Sun.
Another neighbor told the Sun that she also didn't hear gunfire.
"We were home when it happened but we didn't hear gunshots or any commotion," the woman told the news outlet. "Our dogs only got agitated when the ambulance and the cops arrived."
Security camera footage from a neighbor shows Armstrong's black SUV near the home shortly after Wilson returned.
Strickland confirmed to police that the SUV looked like the one belonging to Armstrong. Detectives also confronted Armstrong about the footage. Her response was, "she had no explanation as to why it was in the area and did not make any denials surrounding the statements presented to her," an affidavit reads, according to KXAN-TV.
Armstrong reportedly gave a head nod in agreement when investigators said the recording did not look good for her, the Austin American-Statesman reports, and shell casings found at the scene appear to be linked to the gun that Armstrong owned.
DailyMail spoke with a man named David who said he worked with both Armstrong and Strickland. The source said he thought Armstrong was a nice person who had achieved much professional success.
"She always had goals she was after and just always kept busy. No red flags for anything that would result in an outcome like this that we were aware of," David said.
Armstrong reportedly worked as a real estate agent, owned multiple rental properties, and helped David and Strickland in their work.
Armstrong "could have retired at 34 if she wanted to," David said.
Investigators believe that Armstrong flew to New York City shortly after Wilson's death. She reportedly landed at the La Guardia airport but managed to get away undetected.
"We kind of lost the track," Filla said. "We lost the footprint in the sand when she landed at LaGuardia."
On May 18, Armstrong was spotted on security footage at the Newark Liberty International Airport. However, there are no records of outbound flight reservations made in Armstrong's name.
"Now with that being said, there's a lot of things that could have happened," Deputy U.S. Marshal Brandon Filla
Anyone with information on Armstrong's location is asked to contact the U.S. Marshals Service Communications Center at 1-800-336-0102 or submit a tip using the USMS Tips app. You can also submit a tip to Capital Area Crime Stoppers at 1-800-893-8477.
According to the U.S. Justice Department, Armstrong is a white female who "stands 5 feet 8 inches and weighs approximately 125 pounds. She has light brown long, curly hair and hazel eyes and was last seen on surveillance video wearing a blue denim jacket, black shirt with a pink design on the chest, white jeans, black and white tennis shoes, a black COVID mask, and a possible yoga mat carrier on her shoulders."
Check back for updates.
For the latest true crime and justice news, subscribe to the 'Crime Stories with Nancy Grace' podcast.
Join Nancy Grace for her new online video series designed to help you protect what you love most — your children.
[Featured image: Kaitlin Armstrong/US Marshals]
Additional reporting by Jonathan Anderson & KC Wildmoon